Back To Our Services
Count completely on our emergency and scheduled gate repair services in any kind of situation. Whether you have a damaged panel or the opener is giving you a hard time, you will receive the perfect resolution very fast. Our company relies on excellent organization, vast expert knowledge and extensive experience to provide services of the highest quality to all types of gates. The design, make, size and manufacturer are completely irrelevant for getting the desired end result. You simply need to get in touch with us and we will take care of the rest.
Top Results with Professional Gate Repair Services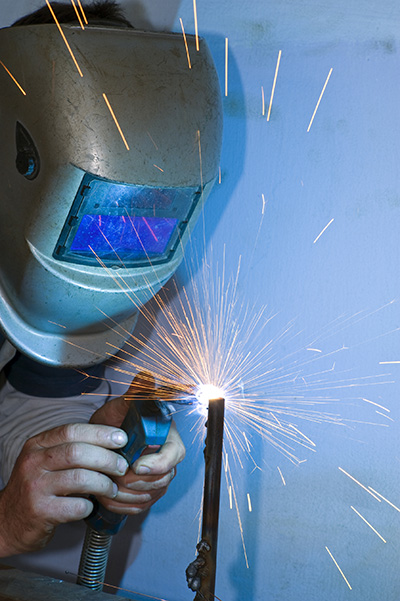 If you hear strange sounds coming from the gate, the issue is most certainly with one or more of the hardware parts. Turn to us without delay and one of our technicians will be with you shortly. The thorough check will reveal exactly what is wrong with the unit. In case of malfunctioning sliding gate rollers, they will be fixed and the hinges holding them will be tightened. Lubrication is an integral part of our service when it is needed. If the components are broken, severely damaged or extensively worn, they will be replaced with new ones of the same size. The new rollers will be fitted securely and tested to ensure that they work as they should. Our spare parts used for gate repair are carefully chosen for their quality. They are hard-wearing and resistant to damage.
Issues with the electronic components often result in complete blockage of the gate. Symptoms of this include slower movement and strange noises. Inform us about them to get the required gate opener repair. Our technicians are well familiar even with the most advanced and specific technologies for fixing units of all models and brands. The work is done with the use of the finest precision tools for achieving the best result fast. If there is a faulty internal component such as a moving gear, it will be replaced without delay. In case the electric operator is not working properly due to a faulty safety sensor or transmitter, the device will be fixed in an equally effective way. At "Gate Repair Mission Viejo", we restore the optimal operation of intercoms as well. When necessary, the service includes intercom programming as well.
It is not difficult to notice rust on iron and steel gates. When this happens, let us repair the damage to your gate and restore the condition and looks of the panels and posts completely. Protective paint or wax is applied to ensure that water and chemicals will not get in contact with the surface and cause damage in the future. You will get a complete solution in case of rotten panels and posts and as well.
Reach us via email now to get a detailed quote.
Back To Our Services